Grab a brochure!
Of course, if you were visiting us in person at an international trade show, you'd be able to take home a physical copy of our 2020 expo brochure.
Thanks to the wonders of technology, you can learn more about these amazing fixtures by simply clicking the link here to view a PDF of the brochure's SMART PXL DOTS section instead.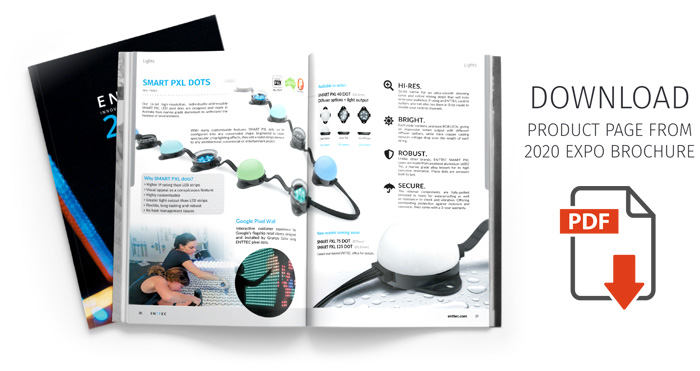 Find out more
Once you've had a look at the brochure page, why not head to the SMART PXL DOTS section of our website?
Here you'll discover a lot more about the features, custom options and possibilities that these professional LED nodes can arm you with. So what are you waiting for?
Thanks for visiting!
Anything else you'd like to know? Simply contact your regional ENTTEC office and we'll be more than happy to help.