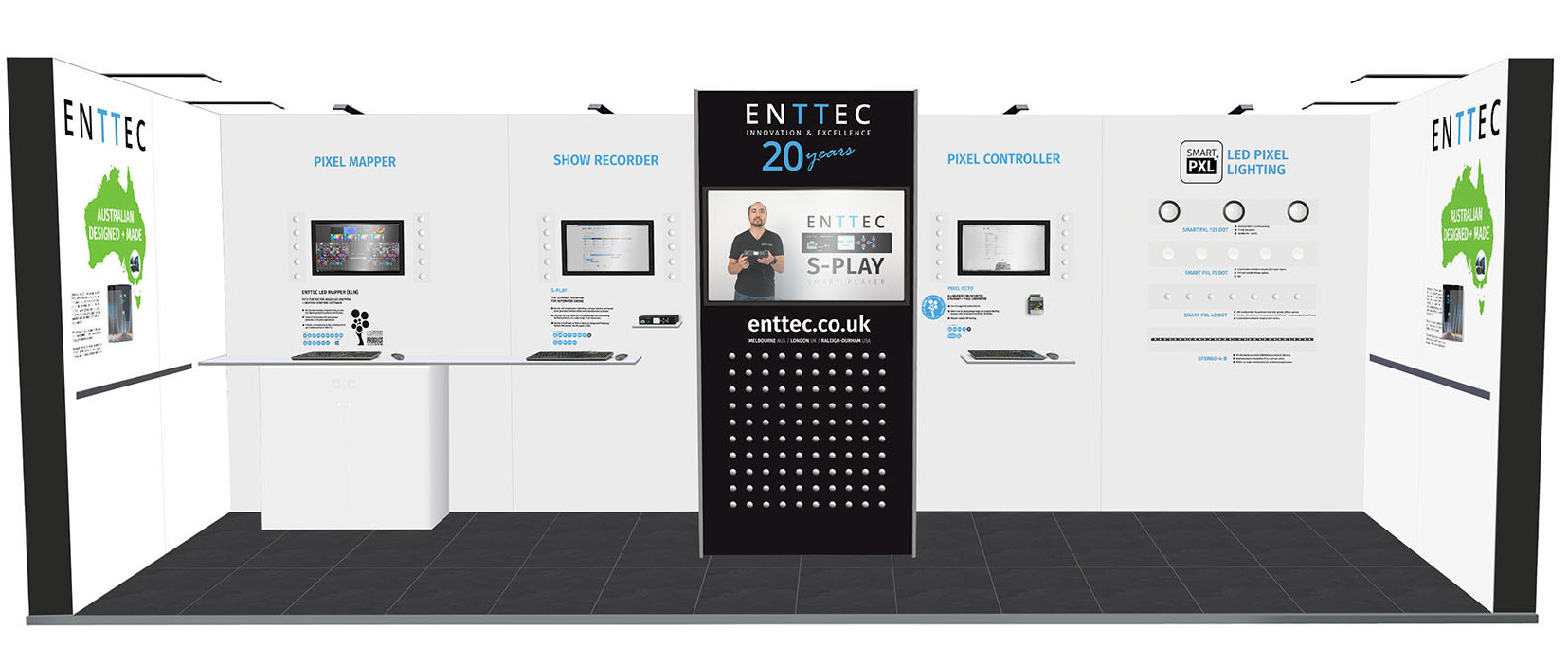 Hello!
So, things aren't going quite to plan in 2020, are they? But fear not! Just because we're not out and about as we usually would be – and are therefore unable to chat with you in person at trade fairs around the globe – that doesn't mean you have to miss out on everything that we had ready to show you.
Above, you can see our expo stand as it would have looked in the flesh. Well, close enough.
Simply hit the question mark symbol above any section of the wall that interests you, and thanks to the wonders of video, one of our knowledgeable staff will talk you through the product(s) at hand – all without having to leave the comfort of your chair. If only real trade shows were this relaxing!
So scroll back up, and let's get started …