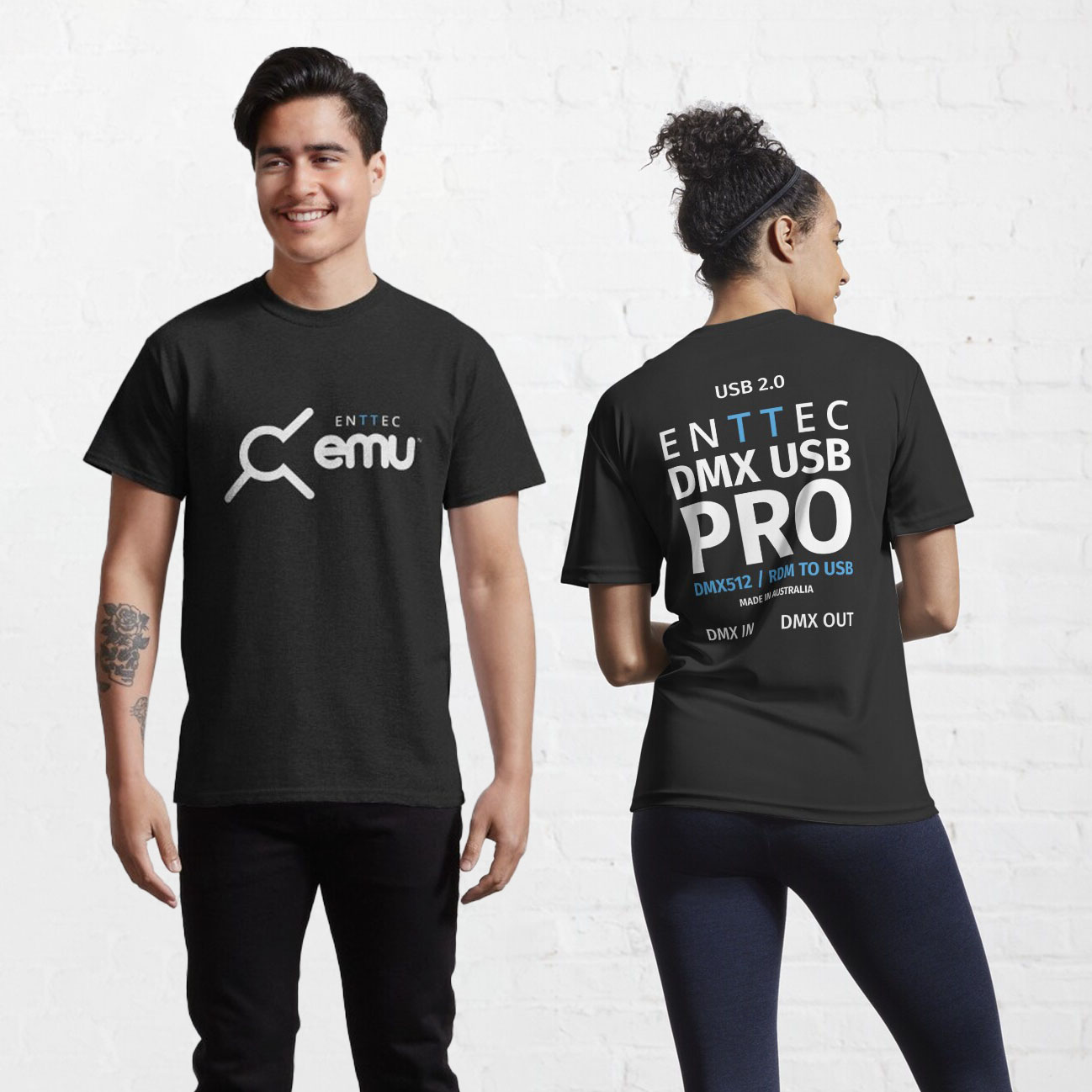 Merchandise

Ever wanted to look as cool as your lighting gear?
Well now you can!
We know that many of you have a special relationship with your favourite ENTTEC device.
Whether it's the trusty old DMX USB Pro that's gotten you out of trouble on countless occasions over the years, or the automated magic that EMU software brings to your stage performance - people often tell us that they're proud of their ENTTEC gear.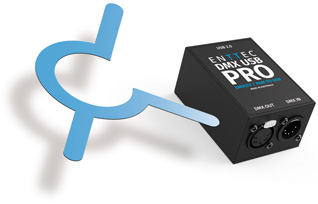 If this is you, then here's your chance to grab a T-shirt and let the whole world know!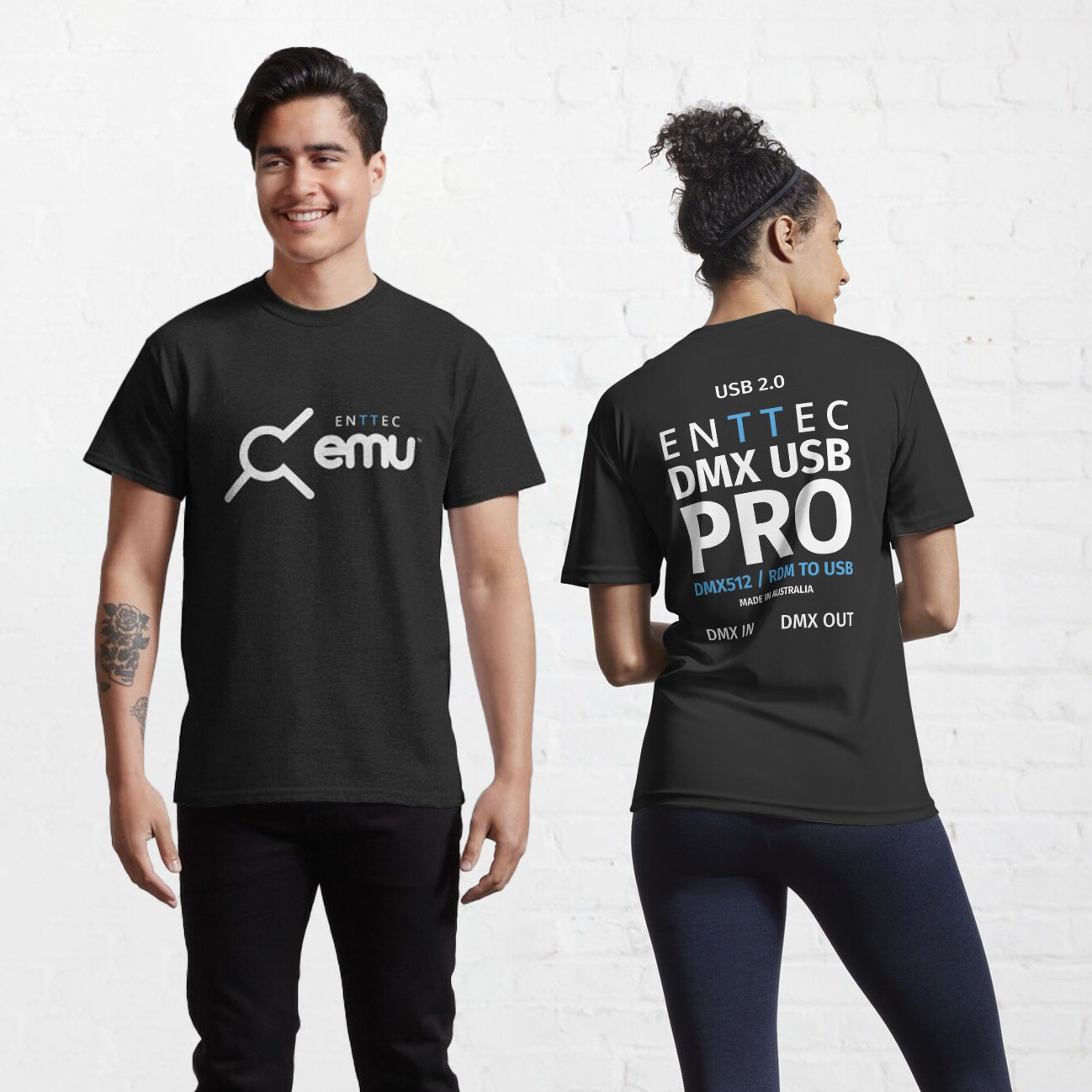 ENTTEC ensures that every T-shirt is ethically-sourced, taking into account not only the impact on the environment but also the well-being of everyone involved in the process.
Choose your weapon!
End Of Line
At ENTTEC, we are always trying to push the boundaries of technology and offer quality, robust and good-value products that lighting designers and installers can use to create the very latest effects as demanded by their clientele.
As new models enter our range, certain older products will inevitably reach the end of their life-cycle, which means there comes a time where we have to bid them farewell.
Here you'll find information and documentation relating to our end-of-life products. Please head to our Support section if you have any questions regarding these products.
RESOURCES


Pixel Control
Let ENTTEC take your light show to the next level!
Modern light shows owe their spectacular nature to the existence of addressable LED pixel control technology.
At ENTTEC, we love making cool light shows. You might even say that our devices are designed by lighting designers for lighting designers. We ensure that they support all major lighting protocols. In addition, we use standardized connectors, making our range ideal for both touring or fixed installations.
Above all, our pixel controllers form a vital part of the end-to-end lighting solutions that we proudly offer. From the award-winning ELM to our high-grade pixel strips, let ENTTEC take your projects to a whole new level.

Software
Essential tools to bring your creative vision to life
The most successful light shows succeed because their designers are able to reproduce in reality ideas that were initially envisioned in their minds. To make this happen, you need the best possible tools. And this is where ENTTEC's range of award-winning DMX lighting control software can make all the difference.
Whether you want to control a couple of traditional theatrical fixtures or a complex public installation featuring tens of thousands of LEDs, ENTTEC has a perfect software solution to fit your needs and budget. Packed with stunning effects and intuitive interfaces, our industry-leading programs are designed by lighting professionals, for lighting professionals.
You can be sure that with ENTTEC lighting control software on your computer, you'll be creating shows that will inspire your audiences with every performance.

USB
ENTTEC: the original pioneer of DMX USB technology
Our affordable DMX USB interfaces enable you to control lights from your computer using DMX512. Developed in 1986, this is the industry standard protocol for controlling stage lighting and effects via digital networks.
ENTTEC's reputation for reliability and engineering excellence has grown because of the success of our famous little boxes. Ubiquitous for good reason, they quickly became the #1 choice of lighting professionals as well as hobbyists. You'll often find them being used all over the world, wherever you see an LED light show.
From the simplest device to the popular, next-gen DMX USB PRO, there's an ENTTEC box to suit everybody.
Because our history and knowledge of DMX USB interfaces are second to none, with ENTTEC, you always know you're in safe hands.

DMX Splitter
DMX Isolated splitter DIN-rail Fully compliant with the RDM ANSI E1.20 standard, our quality DMX isolated splitter DIN-rail give you the ability to distribute and isolate DMX and RDM signals. This is the best cost-effective DIN-rail splitter on the market.

CV Strip
Bringing you the best in LED strip lighting
We manufacture our high-quality Constant Voltage (CV) LED strips to suit any mood or effect. Available in 10m reels, choose from a range of whites, CTA, RGB and RGBW varieties. Whether it's low, medium or high output brightness you need, you'll find your perfect LED strip here.
Quality-checked by our specialist engineering team, these 24V indoor-use LED strips are very easy to control. For example, combine with a CV DRIVER MK2 for a leading industry solution. Because CV tape is great for wall washes and uniform designs, we guarantee our range to add serious creative flair into every project.

Pixel Strip
Bringing you the best in digital LED pixel strips
Manufactured to the highest quality, our individually-addressable digital LED pixel strips come in a range of voltages and grouping types. Choose from varieties of 30, 60 or 144 LEDs per metre depending upon the requirements of your project. We custom-design PCB layouts and, importantly, use extra-wide 3oz copper tracks to ensure both minimal voltage drop and maximum performance. All of our strips feature a 32-bit, True Colour display, Scan frequency of 400Hz+/s and adhesive backing for easy installation. You'll notice that most LED tapes on the market are white in colour. However, we also offer black PCB styles which are becoming increasingly popular. These minimise external light reflection and hide your installation when the display is switched off. Perfect for the stealth lighting designer! With their lightweight, space-saving design, ENTTEC has an LED pixel tape for every project!
Discover which LED strip is best for your project
Find out why spending more saves you money in he long run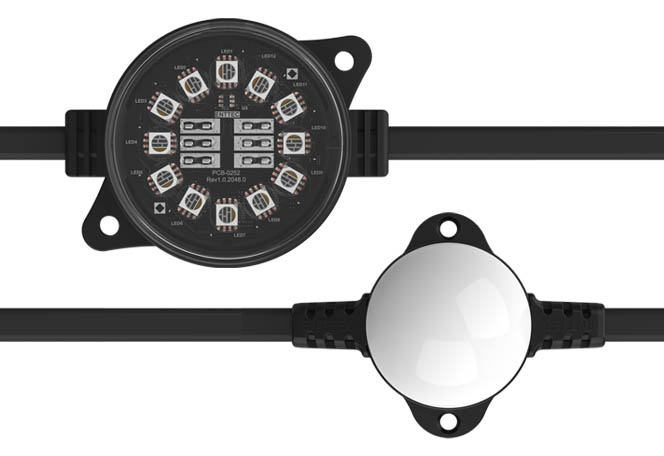 Pixel Dots
Robust and reliable, ENTTEC's high-resolution, individually-addressable SMART PXL dot series are designed to withstand the harshest environments.
Supporting 16-bit colour resolution, SMART PXL dots have a higher IP rating and brighter output than LED strips, enabling you to display smooth, animated graphics with soft pastels or saturated colours on a large scale.  Most importantly, these flexible strands of high-intensity, full-colour RGB and RGBW LED pixel lights are designed for extraordinary effects. Create vast installations far brighter than an LED strip could ever be, and without the constraints of space limitation and the footprint of traditional linear fixtures.
SMART PXL dots are ideal for long-distance viewing and can cover almost any structure in both two or three dimensions. With a range of multiple outputs, colour gamut, pixel pitches and diffusers, we have a solution for each and every application, from consistent grids and low-density video displays or complex geometries for creative media facades.
Engineered to take any architectural, commercial or entertainment project to the next level, the SMART PXL range has been created by lighting professionals for lighting professionals.
Find out what makes our SMART PXL range so strong
Features
16-bit native for an ultra-smooth dimming curve and mixing detail that will truly wow your audience - and with an ENTTEC control system, you can also run them in 8-bit mode to double your control channels.
Each SMART PXL node contains premium LEDs, giving an impressive lumen output with different diffuser options, while thick, tinned copper cabling reduces voltage drop over the length of each string.
SMART PXL dot cases are made from a selection of the finest and most durable quality materials available. With a 3-year warranty as standard, these dots are seriously engineered to stand the test of time.
Offering outstanding protection against moisture and corrosion, SMART PXL internal components are fully-potted (encased in resin) for waterproofing as well as resistance to shock and vibration.
Applications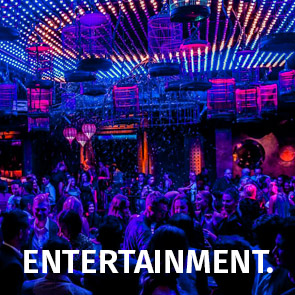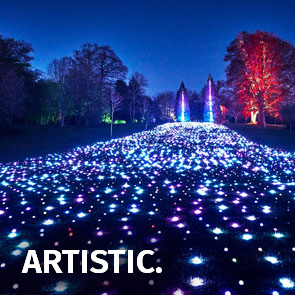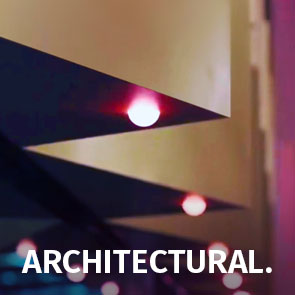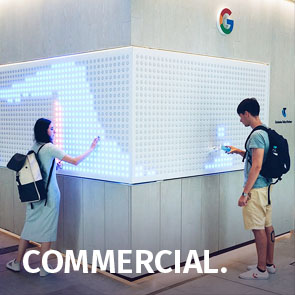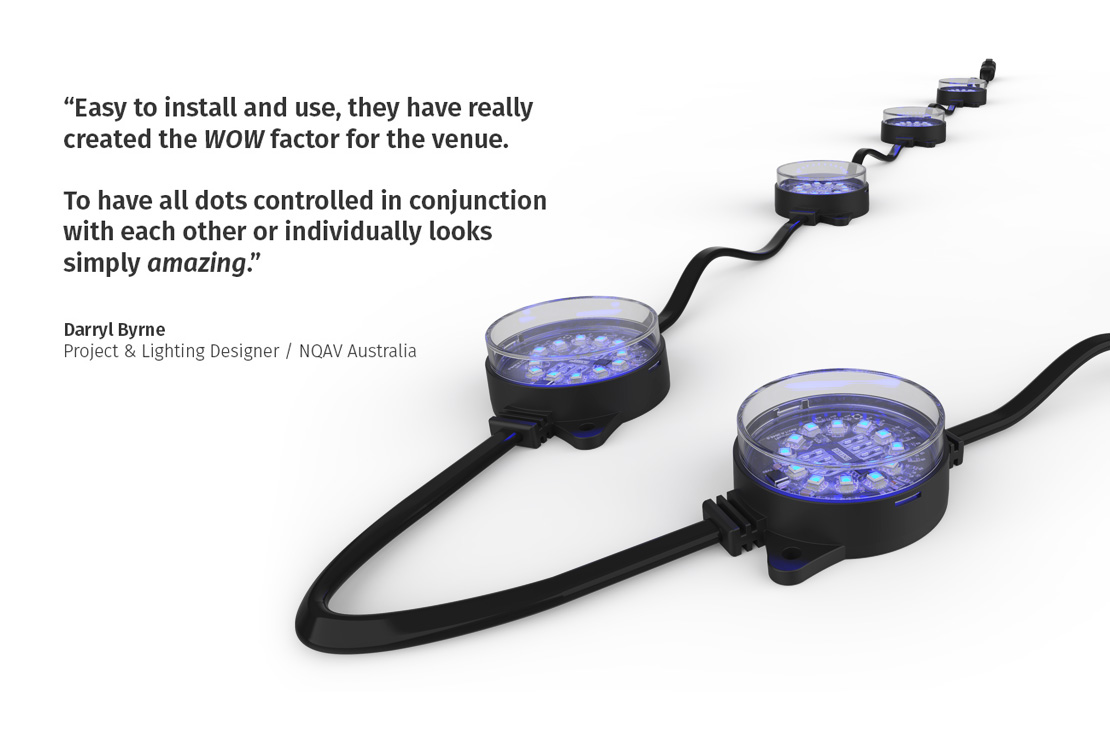 Explore our SMART PXL dot range
There's a pixel light to suit every project. Simply choose the style with the optimum specifications you require from our range of quality, Australian-made pixel dots below.
DMX Distribution

Show Controller
Treat yourself with the best lighting show recorder in the industry People trust ENTTEC's recorders & playback unit systems and have been for over 15 years. Compact and easy to install, our lighting show recorder gives you the functionalities and reliability needed for a smooth-run light show. From one clever box to the ultimate recording device, we have the unit for you, at an affordable price.
Engineered for projects that require precise automation, the S-PLAY smart light show controller is your all-in-one solution for the recording, triggering, and activation of not only light shows but video, non-lighting events, and much more.

S-PLAY SP1-1

2-Universe, DIN-rail-mountable solution for the recording, triggering, and activation of not only light shows but video, non-lighting events, and much more.

S-PLAY MINI