Boutique dancefloor lighting
(Mykonos, Greece)
Ingredients:

– 1 x ELM (ENTTEC LED Mapper) Architectural Edition: ENTTEC's award-winning pixel-mapping control software.
– 4 x Pixelator: ENTTEC's flagship Ethernet > Pixel Link driver.
– 96 x PLink Injector. The Pixel Link system allows data to travel up to 300 metres on standard Cat 6 cables.
– Hundreds of metres of black pixel tape, each dot being individually controllable. Learn more about ENTTEC's range of black pixel tape here.
Cycladic architecture is about the search for purity: purity of line, of shape and of colour, making it practical in reality as well as conceptually idealized. So when creating a modern discotheque venue using the bright white, plasticine flexibility of this classic Greek aesthetic, it was vital that any lighting would work in complete harmony with the imposing, multi-level design.
Architects Omniview created every last detail of the interior for this exclusive nightclub on the island of Mykonos, including the bespoke furniture and a gigantic sculptural chandelier suspended above the nightclub's dancefloor. They enlisted Athens-based audio-visual specialists Audio-Tech to look after the technical side of the sound and lighting set-up. It took about five days to install and solder a huge quantity of black pixel tape on to the skeleton of the chandelier, and Audio-Tech chose to connect, power and control this awesome creation using a bank of ENTTEC Pixelators and PLink injectors.
The Pixelator – seen packed with Ethernet cables, sitting with rows of PLink injectors above – is the most advanced LED pixel tape controller on the market, converting Art-Net and sACN protocols to handle a staggering 48 Universes. Manage over 8000 pixels, using your favourite pixel mapping software, and let Pixelator take care of the rest.
As seen below, the spectacular lighting effects were then configured and brought to life using ELM (ENTTEC LED Mapper) – the world's most versatile and intuitive software for pixel-mapping 3D objects.
"I was in charge of the project, and that installation was the first of its type delivered in our country. Now EVERYONE is trying to do something similar on walls or ceilings!"
Dimitris Pavlakis Director, Audio-Tech
Lead architect and project conception: Dimitris Tsigos (Omniview)
Designers: Kate Karagianni, Christina Tsakiri, Marina Karamali, Danai Diou
Lighting and sound concept, design and installation: Dimitris Pavlakis (Audio-Tech)
Photography: Dimitris Pavlakis, Giannis Dimotsis, Dimitris Tsigos
Client: Jarrett Pasaoglou (Void, Mykonos)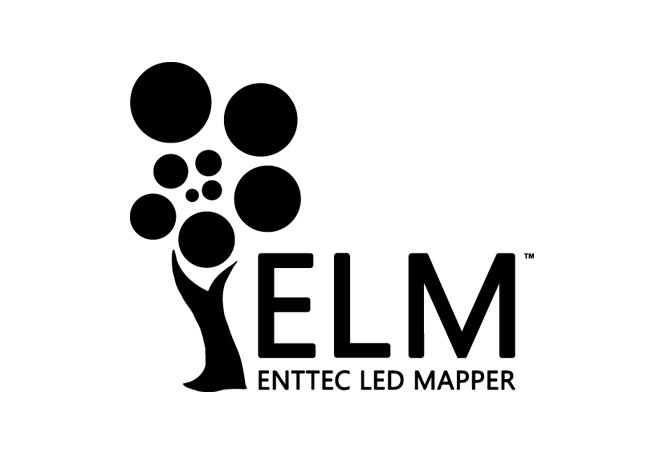 ENTTEC LED MAPPER (ELM)
The ultimate, powerful, and intuitive 2D and 3D LED pixel mapping software solution. ENTTEC's ELM is the easiest and smartest way to convert your ideas into reality. It can control up to 2048 Universes of DMX 512 and supports major industry-standard protocols and seamless integration with your favourite hardware.
Shopping list: