What?: Tasman Bridge
Where?: Hobart, Tasmania, Australia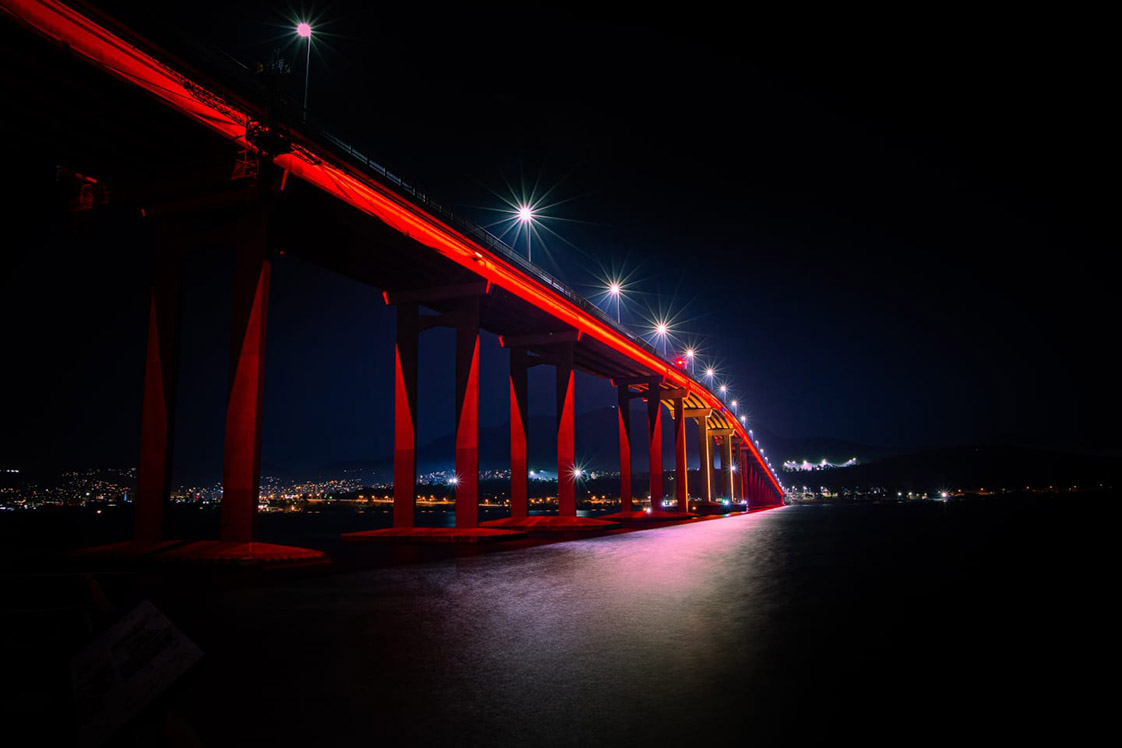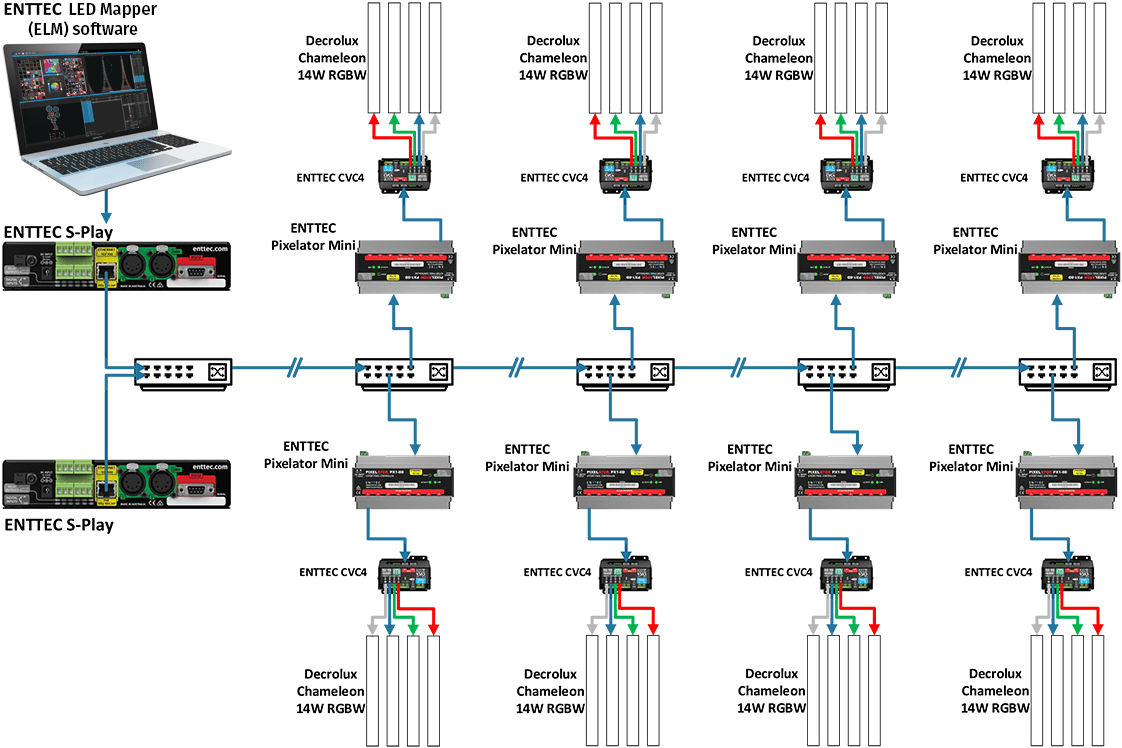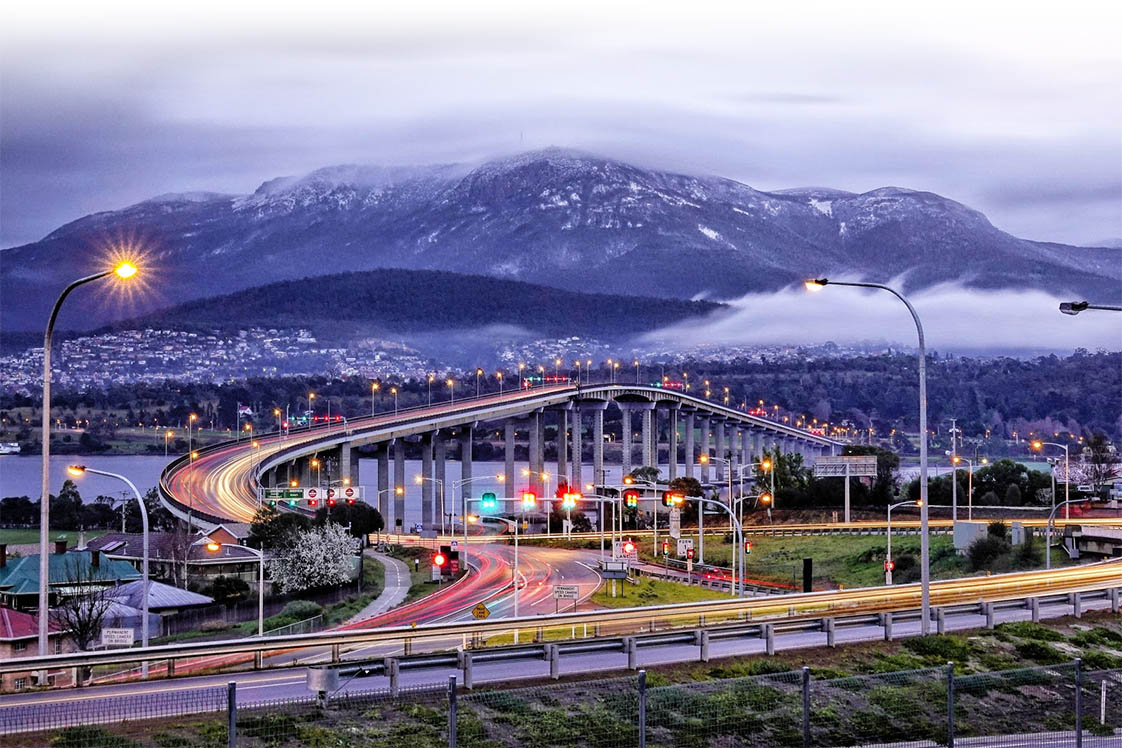 Built in the early 1960s, the Tasman Bridge is a major fixture of the Hobart cityscape. The 1.5km bridge carries traffic from Hobart CBD on the west, to Montagu Bay, Rosny, and other suburbs to the east, forming a convenient link across the River Derwent.
Initially, the bridge was fitted with fluorescent bars which would light up its sides and pylons in a standard warm white glow. The bridge would need to go through a painstaking transformation each year during the state's midwinter Dark Mofo Festival, when crews would need to make their way along the bridge placing red coloured sleeves over the fluoro bars to produce the deep red hues associated with the week-long festival.
The City of Hobart council needed a way to improve this, and so in 2019, Decrolux, working closely with Industrial Fire & Electrical (IF&E) began planning the lighting upgrade to coincide works which included scheduled switchboard upgrades.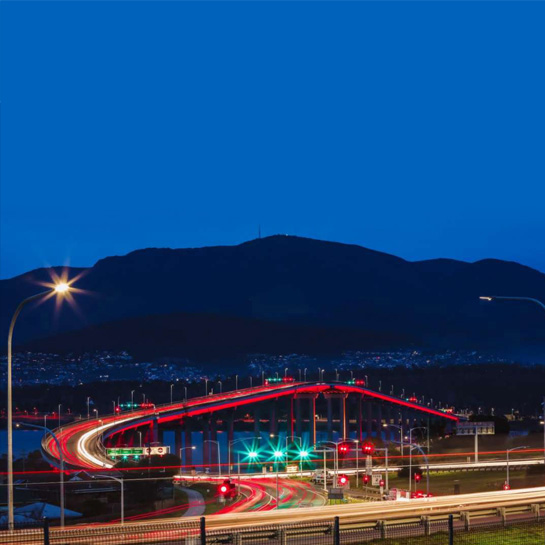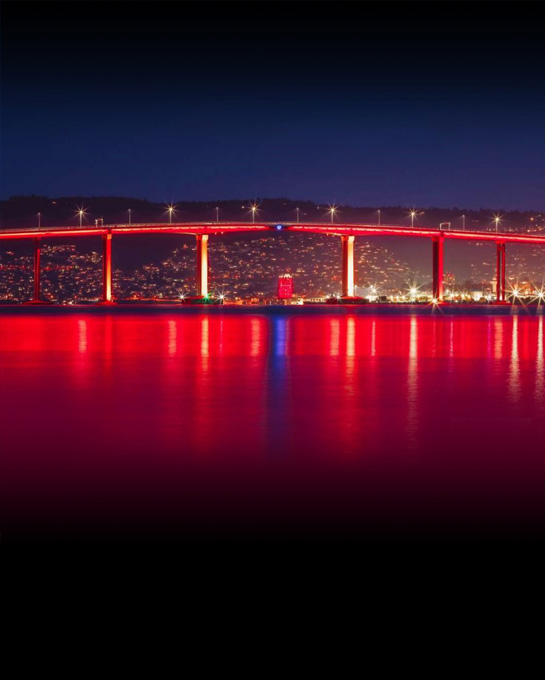 Naturally, the design involved needing to match or exceed the output of the existing fluoro bars, so Decrolux opted for an RGBW LED fitting where the W matched the 3000K of the existing fluoros – an essential consideration since the bridge would still be lit in this warm white for most of the time.
Going with an RGBW fitting gave them the flexibility to put together a control system that could change the colour of the bridge at will – and this is where ENTTEC came into the picture.
ENTTEC's CS team worked with Decrolux's lighting consultant to design a control system that would include 2 x S-Play master controllers (main + backup), 8 x Pixelator Mini PX1-8D controllers, and 200 x CVC4 – Smart DMX decoders.
Using ENTTEC's ELM software and S-Play controller, the team at IF&E were able to put together a control system that included scheduled colour light shows for various special events, such as:
The network-based S-Plays are also remotely accessible for manual changing of shows or updating of programs.
As Jared from Decrolux puts it:
"The bridge now can do more than just connect both shores of the Derwent River, it will be able to dialogue with all Tasmanians."
Well put, Jared! And well done to the teams from IF&E and Decrolux!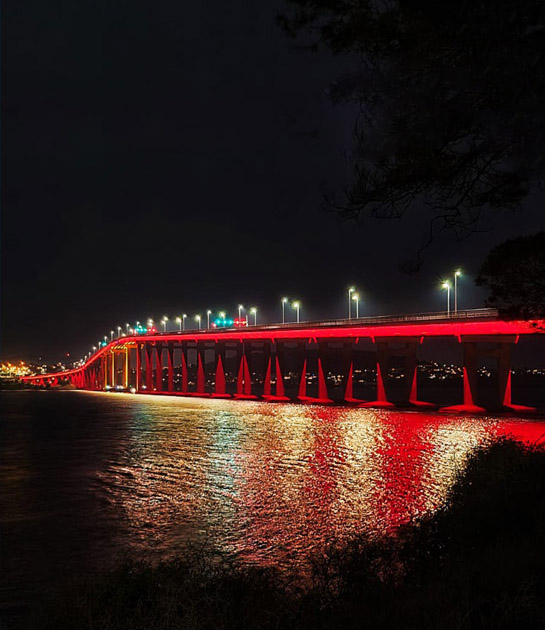 Testimonial
"ENTTEC came recommended by a trusted industry expert. We certainly weren't let down! They have a fantastic system that performs very well.
In our trial phase, we pushed ENTTEC on every potential problem we could think of, and they had an answer for every situation.
A well-designed system, and locally manufactured! I would definitely recommend ENTTEC for any RGBW system, however large or small."
Jared Grace – Lighting Consultant @ Decrolux


Also check out Decrolux's blog post on the project.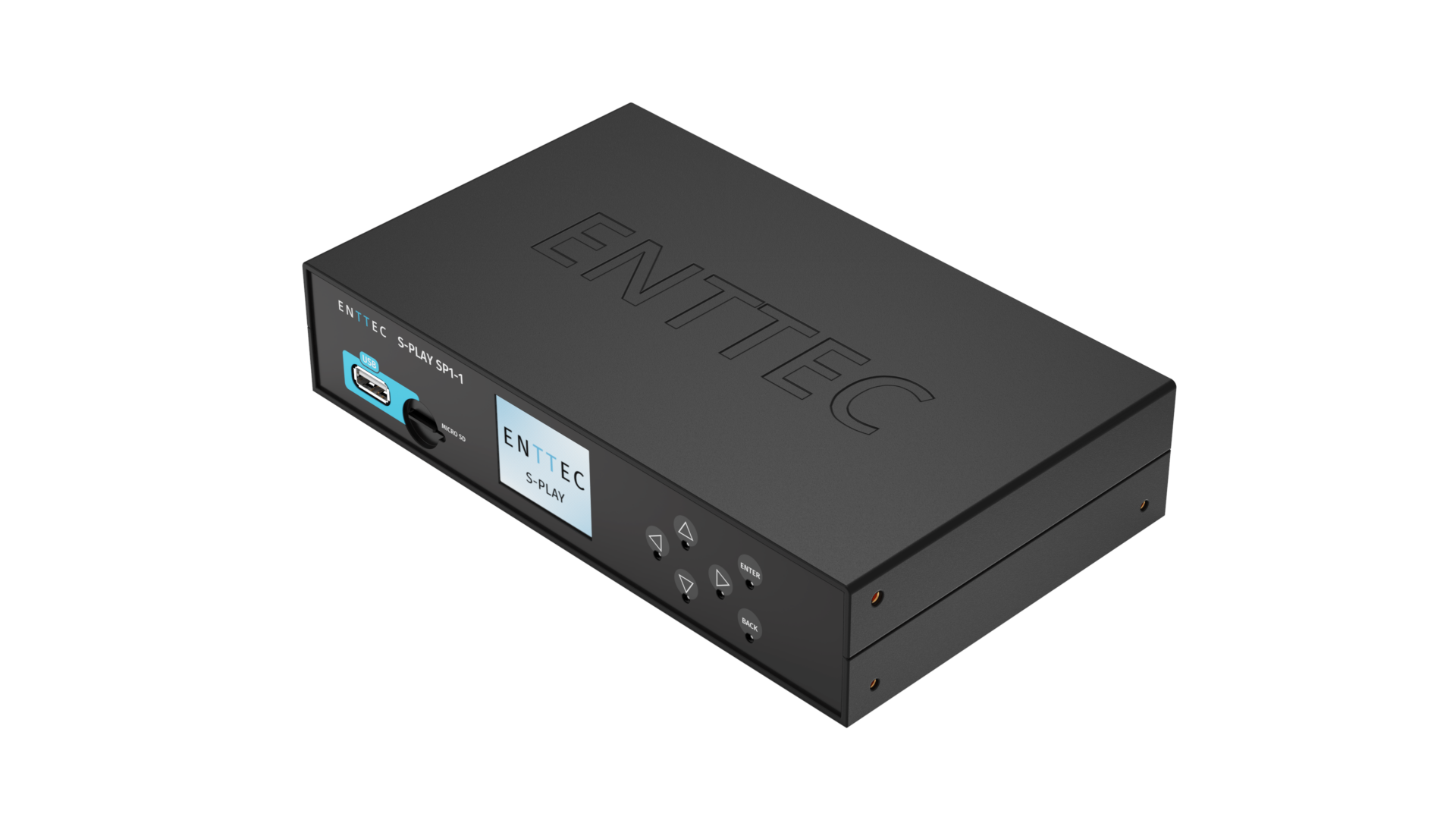 S-PLAY – Smart light show controller
Engineered for projects that require precise automation, the S-PLAY smart light show controller is your all-in-one solution for the recording, triggering, and activation of not only light shows but video, non-lighting events, and much more. 
Explore our range