折鶴 by Molten Immersive Art
(Adelaide, Australia)
Ingredients:

– Lighting console + software. We recommend using ENTTEC LED Mapper (ELM) – award-winning and extraordinarily accurate mapping software, even for the most complex designs.
– CVC4 4-Channel, Installation-Grade, Constant Voltage LED dimmer
– Custom made LumiSheet™ LED Lighting Panels from Platform Creative.
Behold! The finished installation and its brilliant illusion is revealed in this video.
The orizuru (折鶴 ori- "folded," tsuru "crane"), or paper crane, is considered to be the most elegant of all Japanese origami creations.
Adelaide's Molten Immersive Art collective used this classic design as the inspiration for a daring, suspended 3D optical illusion, commissioned as part of the Games For Peace component of the Waging Peace exhibition at the University of South Australia's MOD. museum/gallery.
Constructed from a mixture of acrylic sheeting and custom-made LumiSheet™ LED panels from Melbourne's Platform Creative, the lighting aspect of the installation was controlled using ENTTEC technology.
The programming for the light panels was sent through a console, via a Legacy ENTTEC RDS4 splitter and into two Legacy ENTTEC Pixie Drivers (with Pixie Linkers). A series of Legacy PLink CVC3s then fed data from these into the LED panels in order to illuminate exactly the right parts in order to create the illusion of a 3D paper crane when viewed from a particular spot within the gallery.
This project can now be created using CVC4's and a power supply.
An incredibly smart piece of light art indeed.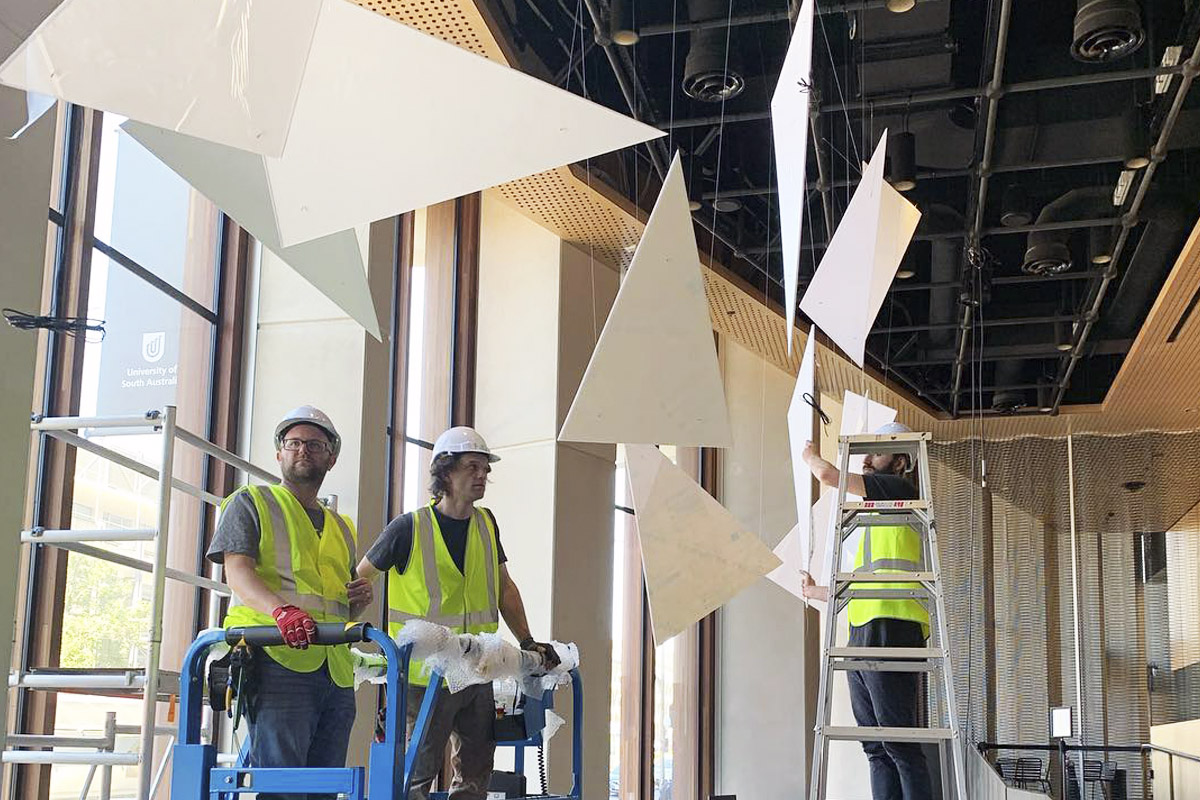 Platform Creative's Rich Walker joins Ryan Stephens, Creative Director of Molten Interactive Art, as they talk us through the project …
ENTTEC: So, how did it all happen?
Ryan: The project from concept to completion took roughly three months. Our crane design required a mixture of LED panels and opal acrylic to create a two-tone effect. We started with a base set of 10 triangles of different shapes and sizes. We then selected three of these (large-wide, medium-narrow, and a small) and made a 3D model to work out how many of each triangle we would need to have made by Platform Creative.
Rich: We used our LumiSheet™ panels, which we design, manufacture and deliver to clients on a daily basis for projects throughout Australia and NZ (Standard lead time is 7-10 business days from order to shipping). The LEDs are internal, LM80-certified and are engineered specifically for this product. Supplied as a one-piece sealed unit, the panels are finished with patented heat sink technology to maximise the life span of the LEDs.
They work by carrying light across a surface created with our patent 3D v-cutting grid system. By altering the pitch of this light-carrying grid, we can optimise its brightness and uniformity to the unique specifications of the client.
We wanted to allow Molten to fully evaluate the product first, so we designed a prototype panel with LEDs around the whole perimeter. This sample panel had three cable exits so that they could evaluate the brightness and effects using each individual LED side. It turned out that the whole thing was too bright, and that using the LEDs on only one edge provided the perfect illumination with a slight gradient effect.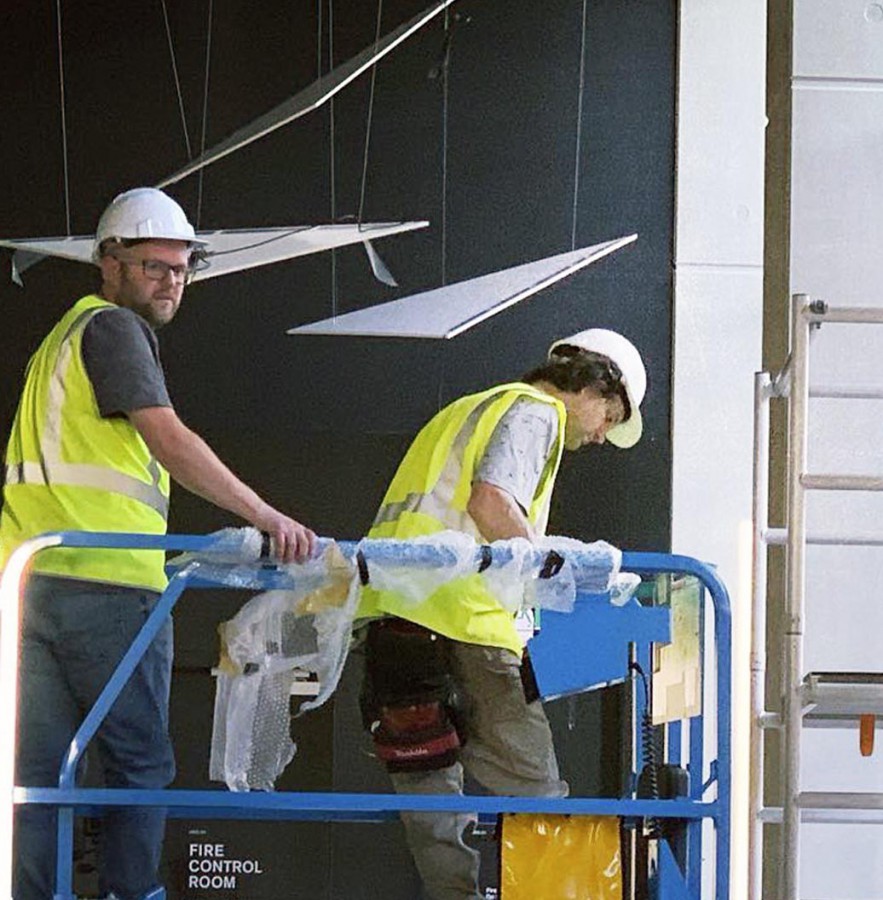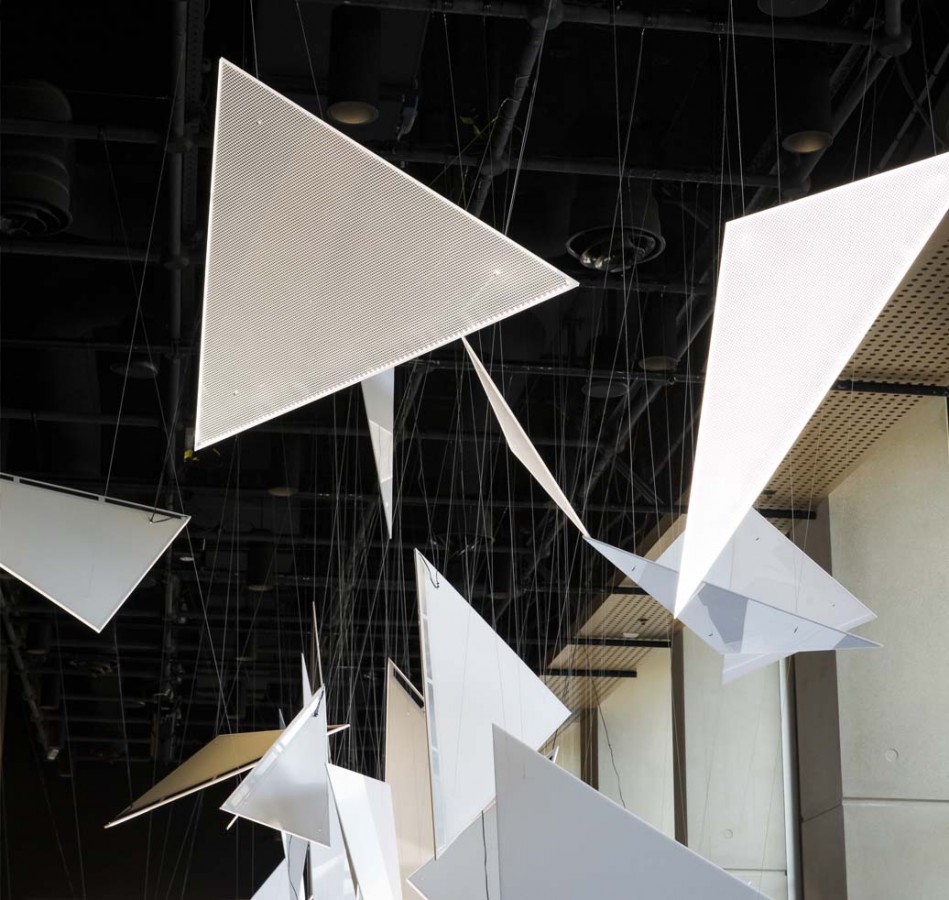 Ryan: In total there were about 30 triangles which were mixed and matched to create the shape of the crane. It was fairly slow-going hanging all the triangles – the installation on site took a full week! – but the project itself ran smoothly. The triangles all had to be hung at precise angles to create the illusion. On-site we had a live camera feed with an overlay of the crane design and someone on the ground to make sure it was all working.
The biggest challenge was that we had never built a perspective sculpture before! We always knew we wanted to have lights that had pixel-level control, and the team from ENTTEC were very helpful in speccing out exactly what we would need to work with the LumiSheet™ as well as the gallery's existing lighting system. We didn't have any trouble at all with the ENTTEC equipment, and it was delivered surprisingly quickly – the next day, I think. Then it was all set up and configured on the ground before we installed everything.
ENTTEC: Thank you both – it was a pleasure to collaborate with Molten and Platform Creative on this, and you can be proud of a job well done!
Project design, creation + installation: Molten Interactive Art
LumiSheet™ LED light panels: Platform Creative
Lighting control system: ENTTEC
Commissioned by: MOD at UNISA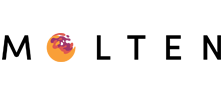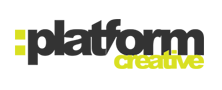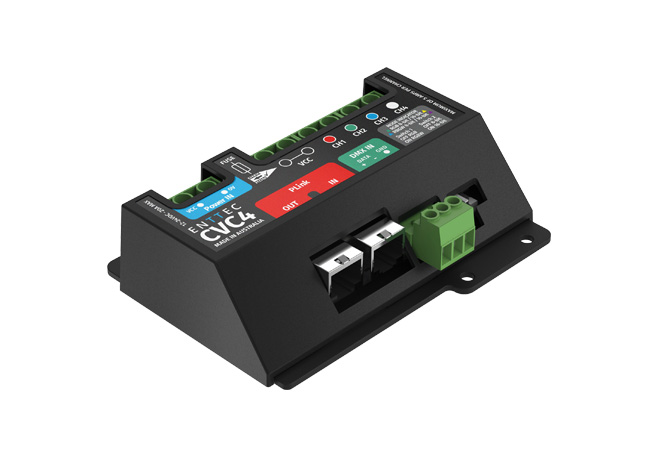 CVC4 -Constant Voltage Dimmer
4-Channel, Installation-Grade, Constant Voltage LED dimmer. Robust and reliable, ENTTEC's CVC4 is the ultimate high-precision, constant voltage (CV) LED dimmer. Prepare to take your CV projects to the next level!
Shopping list