Winter lights festivals
(London, Oxfordshire & West Midlands, UK)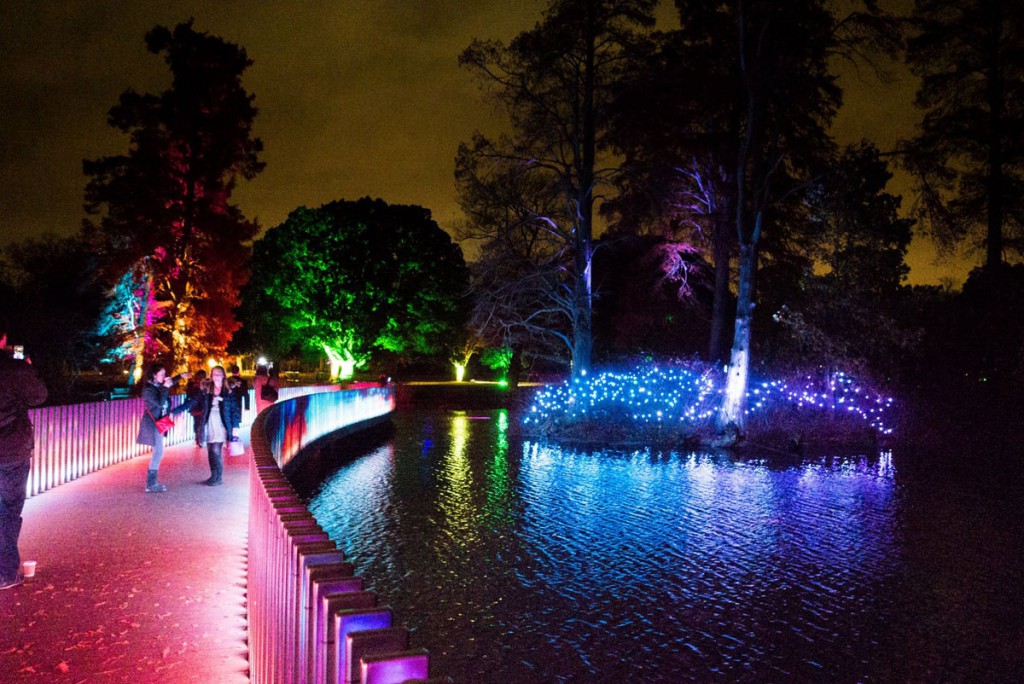 Ingredients:

– ELM (ENTTEC LED Mapper): ENTTEC's award-winning pixel-mapping control software.
– Storm Ethernet to DMX gateway – a compact and powerful multi-protocol converter
– DIN Pixie 2-Universe DMX to SPI pixel converter & standalone player
– Thousands of individually controlled LED pixels. Explore ENTTEC's pixel tape and pixel dot ranges.
The scope of an artist's vision is to an extent circumscribed by the scale and nature of the space inside which the work is to be created. This being the case, a lighting designer couldn't wish for a much better canvas than a sprawling botanical garden or manicured country estate.
In November 2017, Brighton-based creative sound and light art specialists ITHACA spent three weeks constructing audio-visual installations using 254,194 lights across five such sites around the UK.
Three of these projects were made possible using technology from ENTTEC, most significantly ELM (ENTTEC LED Mapper) software which was used for the playback. Individual pixels in ELM were also used to control the DMX values of the traditional lighting fixtures present, e.g. zoom/intensity, as well as the optical engine.
"After reviewing a huge amount of options we found ELM to be the most intuitive and reliable application for the needs. It's clearly been designed by a team of people with a deep understanding of how a piece of software like this is actually used in the field. For a 6-week run, every night of the week during the British winter, it was rock solid."
Chris Evans-Roberts Founder & Creative Director, ITHACA
Duet: Royal Botanic Gardens, Kew
Nine months of planning went into "Duet" – an animated lakeside installation featuring diffused LED uprights with a flowing pattern of colours, designed to showcase the architectural curve of the Sackler Crossing bridge.
A further 26,000 diffused LEDs were suspended over the nearby islands, along with 60 kilometres of fibre optic, floating like trailing aquatic plants, with all individually addressable lights reacting to an audio soundtrack designed to highlight the natural surrounds.
In addition to ELM being used to create the lightshow, Storm Ethernet to DMX protocol converters were employed in order to establish a 54-Universe set-up.
Sea of Light: Blenheim Palace
This magnificent installation saw Capability Brown's famous landscaped garden covered with over 8,000 individually controlled pixels along with 400m of custom LED lighting in the trees, all animated to a bespoke soundtrack.
Sir Winston Churchill once said that "To improve is to change, so to be perfect is to have changed often." The team from ITHACA seem to have taken this concept into another dimension, turning the grounds of the British statesman's ancestral home into an intense scene of ever-changing, flowing visual splendour. Perfect indeed.
Sea of Light: Birmingham Botanical Gardens
Some 36,000 individually-controlled LEDs cover the incredible Lawn Aviary, while over 8,000 pixel-mapped light spheres span out across the lawn, up to the glass houses at the far end of the gardens.
Using ELM and a bespoke Art-Net system to synchronise the installation, ITHACA created a magical winter display that left one local journalist struck by "how peaceful it felt with the lights changing colour as the gentle music played and the smell of mulled wine filled the air."
If art is designed to provoke an emotional reaction, that's mission accomplished.
Project concept, design and installation (audio and visual): ITHACA
Clients: Royal Botanic Gardens, Kew; Blenheim Palace, Birmingham Botanical Gardens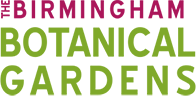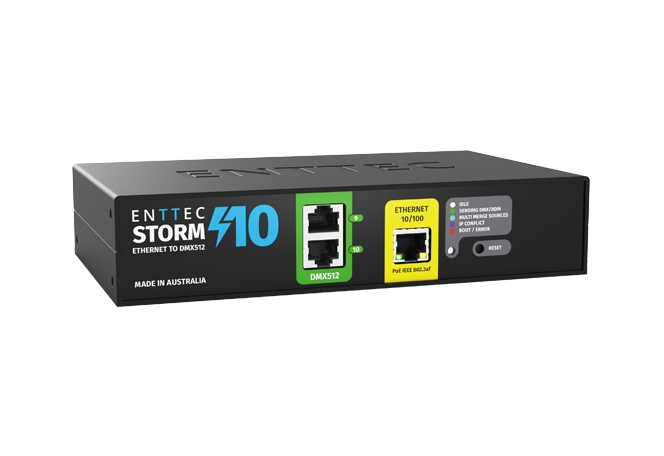 Storm10 – 10-universe Ethernet to DMX gateway
Compact and powerful 10-universe, multi-protocol Ethernet to DMX/RDM converter
Shopping list: