The September update to ENTTEC's software designed for professional live musicians and DJs to run automated or responsive light shows adds big new MIDI features, hardware configuration & enhancements!
Download the latest version and see the release notes on the EMU Webpage.
Jump to any bank and program using MIDI notes. This expands on the existing 1:1 per-channel, MIDI clock and tap tempo that EMU already provides! This gives you the power to loop songs, or jump between setlists easily with the peace of mind that EMU will follow your DAW or MIDI hardware. Focus on your show whilst EMU handles your lighting.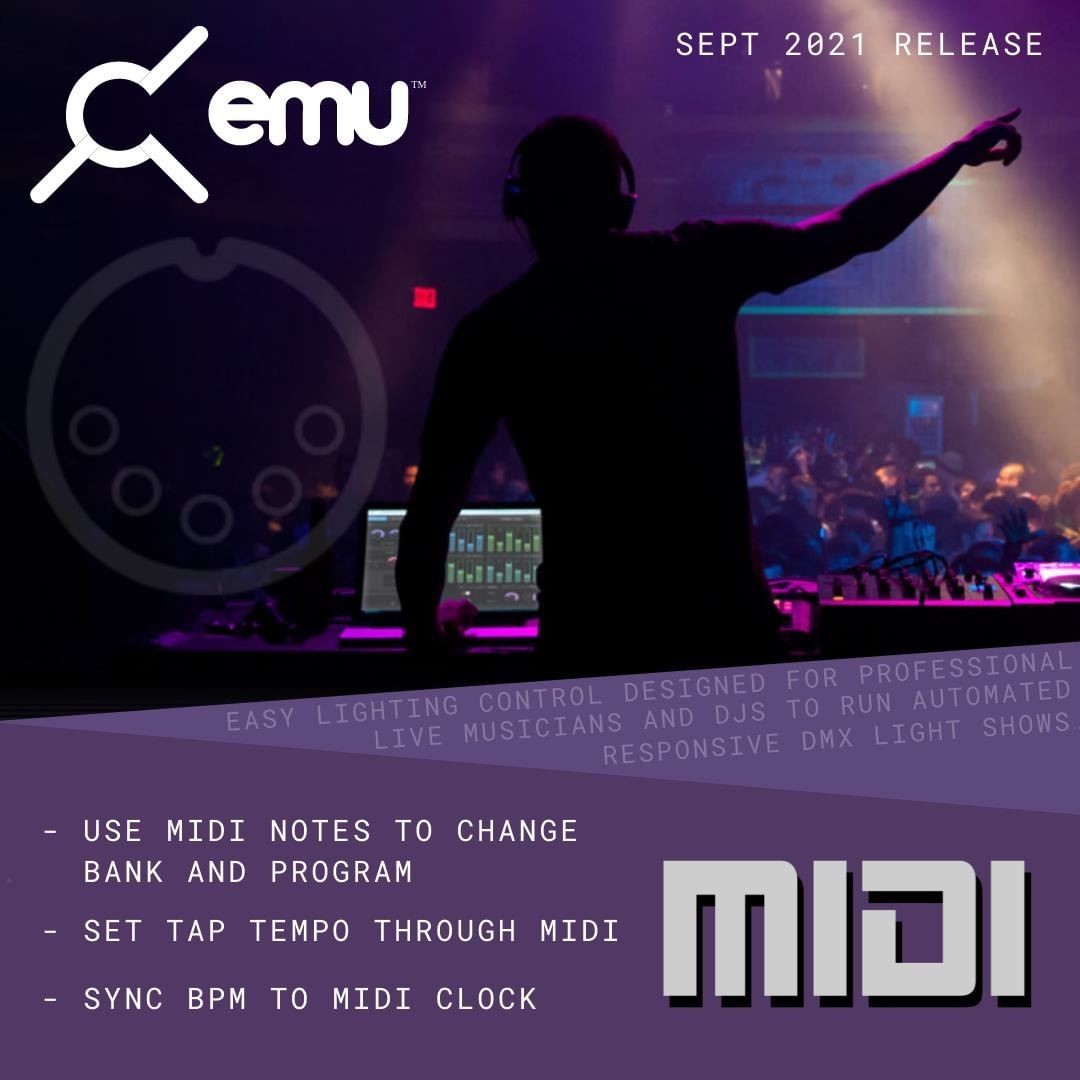 Updates to the preferences tab allow you to update firmware and configure your ENTTEC DMX USB devices, or discover your Art-Net nodes and launch a webpage to configure them. Now it's even easier to hook some lights up to your computer and control them! Check out an introduction to updating your DMX USB Pro firmware here.