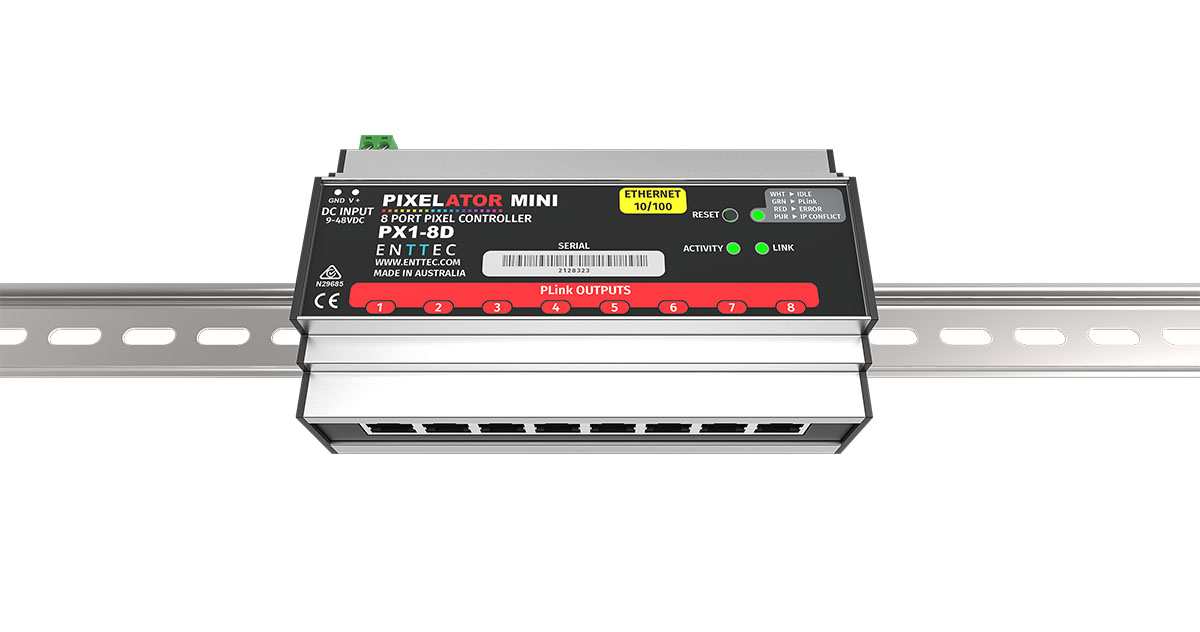 At ENTTEC, we're always trying to push the boundaries of technology and offer quality, robust and good-value products that lighting designers and installers.
As new models enter our range, certain older products will inevitably reach the end of their life-cycle, which means there comes a time where we have to bid them farewell.
Continuing our mission to consolidate our range, the DIN Pixelator MINI PX8-1D (71061). Has been discontinued to pave the way for more exciting products in coming months.
If you're looking to control pixels as part of a larger system why not check out the half width version of the Pixelator Mini.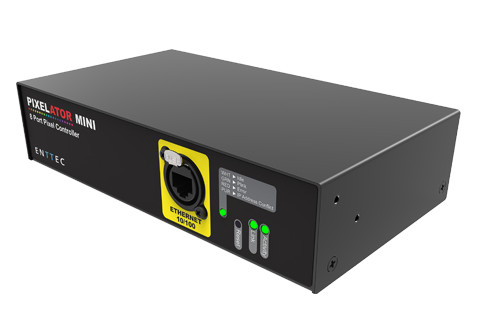 TECHNICAL SUPPORT & WARRANTIES
As with all discontinued products, we will uphold our manufacture warranty and continue provide technical support from the date of discontinuation. our website with access to final documentation and relevant firmware downloads.
For any additional queries, please refer to our FAQ/database/support avenues.