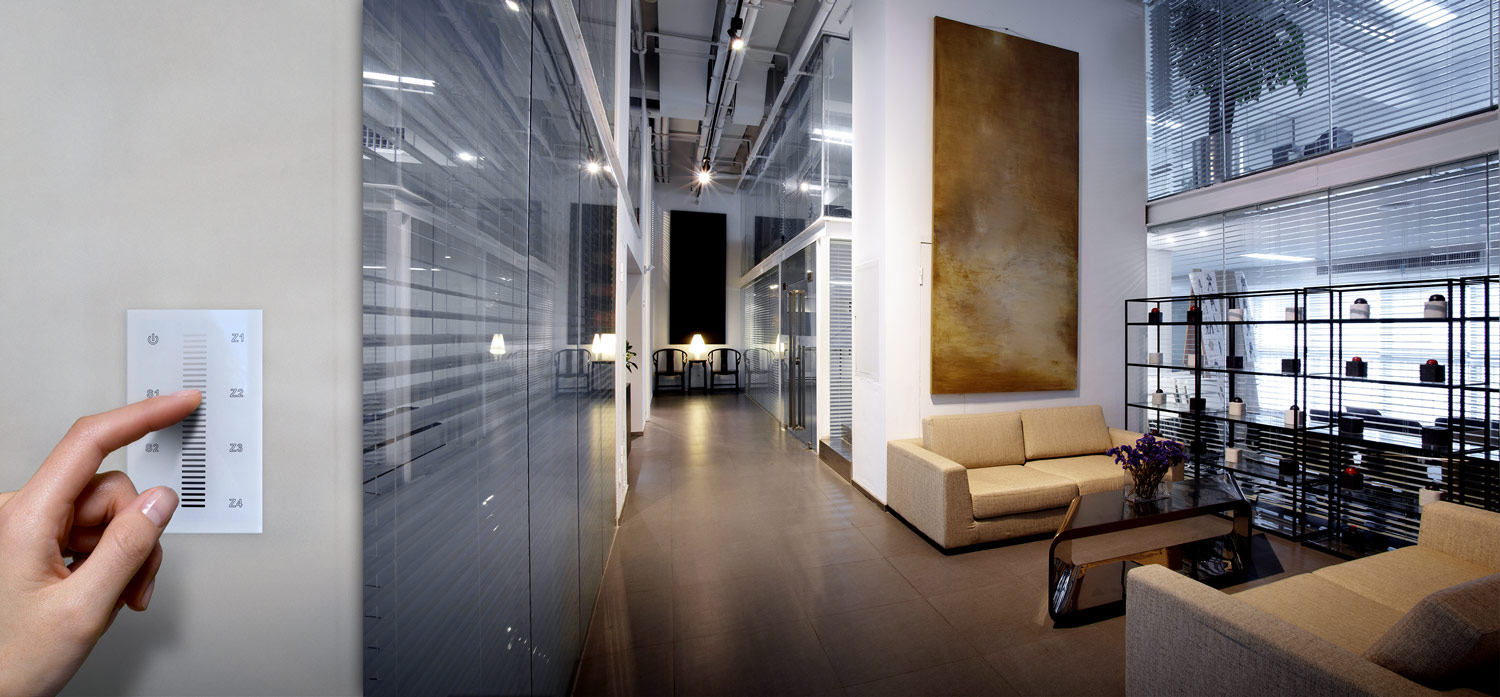 LED
All your LED control needs on one page!
With our extensive range of drivers, controllers, and power supplies, LED control has never been easier. With everything from DALI, DMX and constant current drivers through to push-dim and wall plate controllers, you'll quickly find the optimum solution for the job at hand.
ENTTEC engineers both indoor and outdoor LED drivers from the ground up. By doing so, we can provide the most appropriate solution to your control your LEDs regardless of the form factor. Constant Colour, RGB, RGBW or digital pixel strips - we can provide a solution for them all.
There's an ENTTEC device to cover virtually every imaginable requirement for both your fixed, temporary installation, and advanced show recording needs. So, if you're looking for the very best in LED control, you've come to the right place!

Pixel Control
Let ENTTEC take your light show to the next level!
Modern light shows owe their spectacular nature to the existence of addressable LED pixel control technology.
At ENTTEC, we love making cool light shows. You might even say that our devices are designed by lighting designers for lighting designers. We ensure that they support all major lighting protocols. In addition, we use standardized connectors, making our range ideal for both touring or fixed installations.
Above all, our pixel controllers form a vital part of the end-to-end lighting solutions that we proudly offer. From the award-winning ELM to our high-grade pixel strips, let ENTTEC take your projects to a whole new level.

Ethernet
The power to expand!
Choosing DMX Ethernet lighting control gives the advantage of being able to run more channels over less cable. This can save you precious time as well as being more cost-effective.
ENTTEC's pioneering DMX-over-Ethernet solutions can convert Ethernet protocols to DMX, as well as the other way around. Smart, powerful and extremely flexible, these products are easy to connect and feature web-based configurations to control your lights remotely.
Our converters not only feature robust build quality, but they also support multiple protocols such as Art-Net, sACN, and KiNet, to give a high refresh rate to all connected fixtures.
Perfect for any type of installation and budget, our DMX Ethernet lighting controllers and converters are a must-have to easily connect and configure your lighting control system.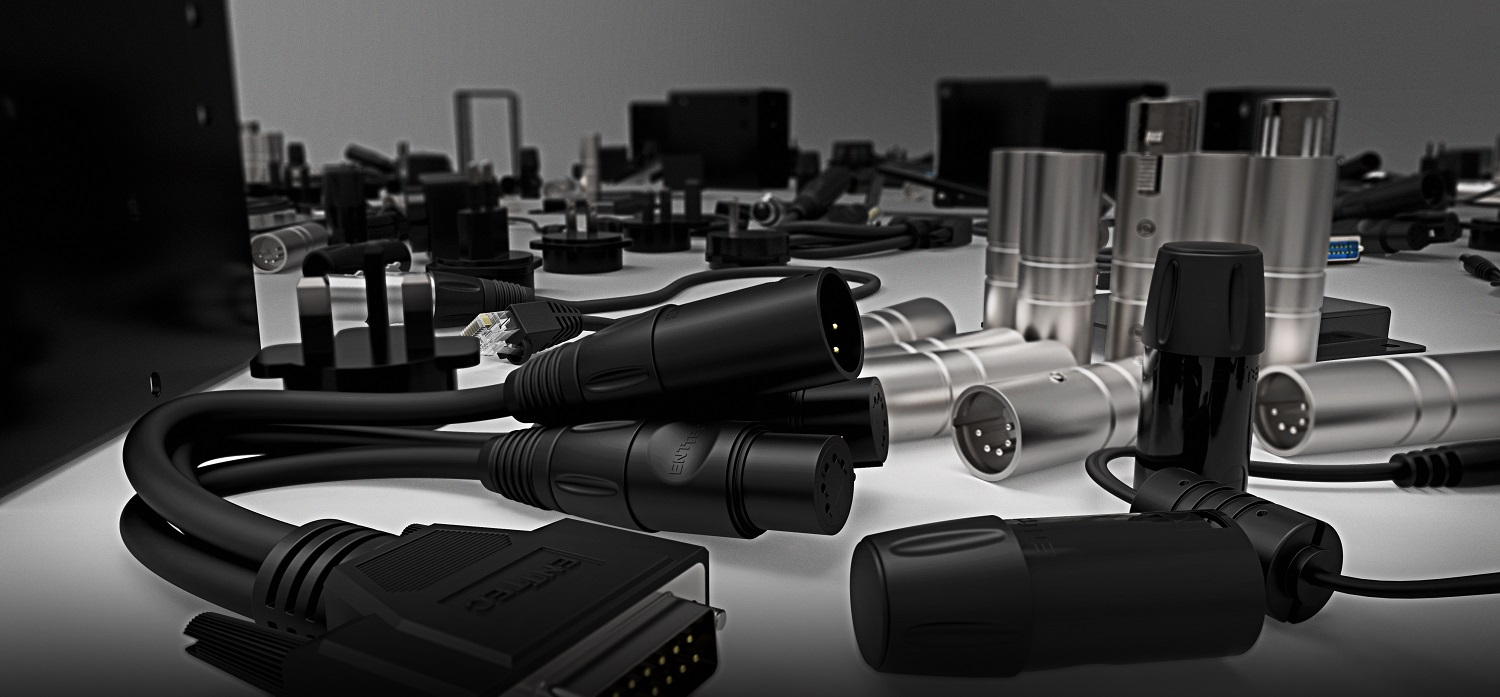 Plugs & Accessories
Don't risk ruining your performance by using inferior cables!
We understand how important your light show is, therefore we ensure that our professional range of quality lighting control accessories covers all the essential requirements of the lighting industry. Tested for reliability, we know that our cables, adapters and connectors will excel in performance. Because you want them to do the job at hand exactly as they're supposed to, right?
Whether it is powerCON, fibre-optic, DMX, MIDI, USB, RS232 or RJ45 you're after - when you choose ENTTEC, you can choose with confidence.
We can also assist you in choosing the right lighting control accessory for your for your products to use them to their full potential. With a comprehensive range including opticalCON, XLR, etherCON, SFP modules and screw terminals, things can get confusing. Then there's Ethernet cables, racks and mounts, male and female terminators, breakout cables and much more besides! So don't hesitate to drop us a line. We're always here to help.

Software
Essential tools to bring your creative vision to life
The most successful light shows succeed because their designers are able to reproduce in reality ideas that were initially envisioned in their minds. To make this happen, you need the best possible tools. And this is where ENTTEC's range of award-winning DMX lighting control software can make all the difference.
Whether you want to control a couple of traditional theatrical fixtures or a complex public installation featuring tens of thousands of LEDs, ENTTEC has a perfect software solution to fit your needs and budget. Packed with stunning effects and intuitive interfaces, our industry-leading programs are designed by lighting professionals, for lighting professionals.
You can be sure that with ENTTEC lighting control software on your computer, you'll be creating shows that will inspire your audiences with every performance.

USB
ENTTEC: the original pioneer of DMX USB technology
Our affordable DMX USB interfaces enable you to control lights from your computer using DMX512. Developed in 1986, this is the industry standard protocol for controlling stage lighting and effects via digital networks.
ENTTEC's reputation for reliability and engineering excellence has grown because of the success of our famous little boxes. Ubiquitous for good reason, they quickly became the #1 choice of lighting professionals as well as hobbyists. You'll often find them being used all over the world, wherever you see an LED light show.
From the simplest device to the popular, next-gen USB PRO MK2 (with its Standalone Mode and MIDI interface), there's an ENTTEC box to suit everybody.
Because our history and knowledge of DMX USB interfaces are second to none, with ENTTEC, you always know you're in safe hands.