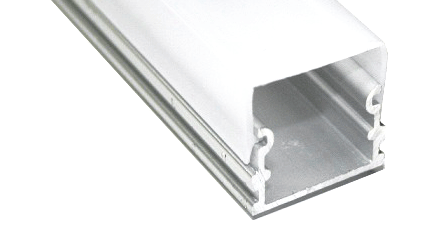 For universal use. A smart extrusion designed for surface applications.
Out of stock
$22.20 +GST
Square-finish extrusion and diffuser combination with an excellent light output for surface applications. Comes with 2 end caps per extrusion.

Features
Square profile
Designed for standing out. An attractive and sleek 21 x 21 mm profile makes it a perfect choice for standalone applications.
Small, simple and stellar
Small size. Simple installation. Stellar thermal performance.
Mounting clips and end caps
A diffuser, 2 mounting clips per metre and 2 end caps for each extrusion.
Custom lengths
Available in custom lengths (of up to 2 metres each).
Ordering details
Pricing is based on a minimum order quantity of 2m
For any custom lengths, extra charges will apply
$20 will be charged for first cut, and $5 for any other cut
To order, please email or call us
Downloads
Compatible LED tape